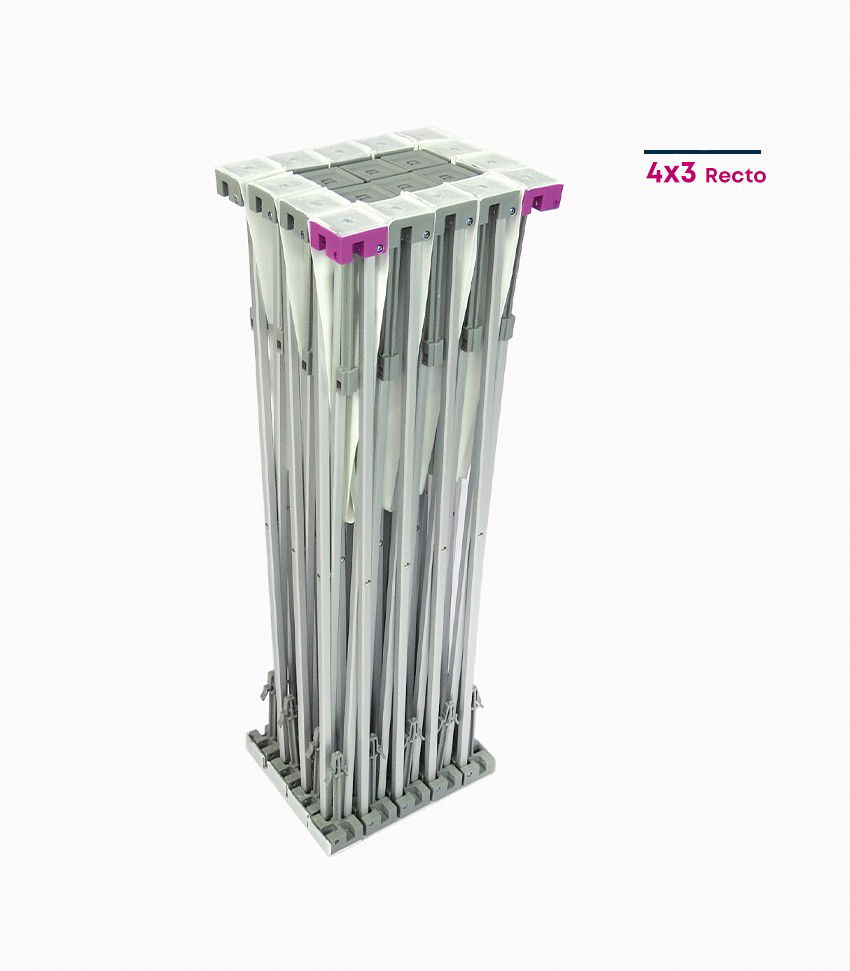 W11336
STRAIGHT 4X3 TEXTILE POP-UP
Simple and Economical The Textile Pop-Up, also known as Mural or Advertising Backdrop, is the fastest, simplest and most accessible way to create a large advertising structure. This structure is suitable for indoor spaces such as fairs, conferences, stands and events. This Pop-Up has a carrying case available as an optional accessory, where its main objective is to transport and store this display. Included Accessories - Velcro tape Optional Accessories - Semi-Rigid Case - Rigid Case Recommendations - Pull both sides at the same time when opening, preventing distortion of the structure elements. - Before using the spotlights, make sure that the electricity point is set. Do not replace the lights or any element of the spot while it is connected to electricity. - Do not drop the structure from a height of more than 60 cm.
Contact us for available stock
VAT is not included in the prices.
Prices are valid except for typographical errors, which can be changed without prior notice.